On September 16, 2019, Mr. Wang Ning was invited by the owner to attend the opening ceremony of "8342 Yangtze River Delta Road Performance Center". Located in Fengjing Town, Jinshan District, Shanghai, the project is a renovation and construction based on the original factory buildings of Shanghai No. 7 Printing and Dyeing Plant, designed by AND Studio in 2017-2018. The road show center conforms to the requests of mixed use and adaptability, meanwhile, it retains the original historical features, especially in the field of green environmental protection and energy saving, which not only retains its rural atmosphere, but also highlights the sense of magnificence.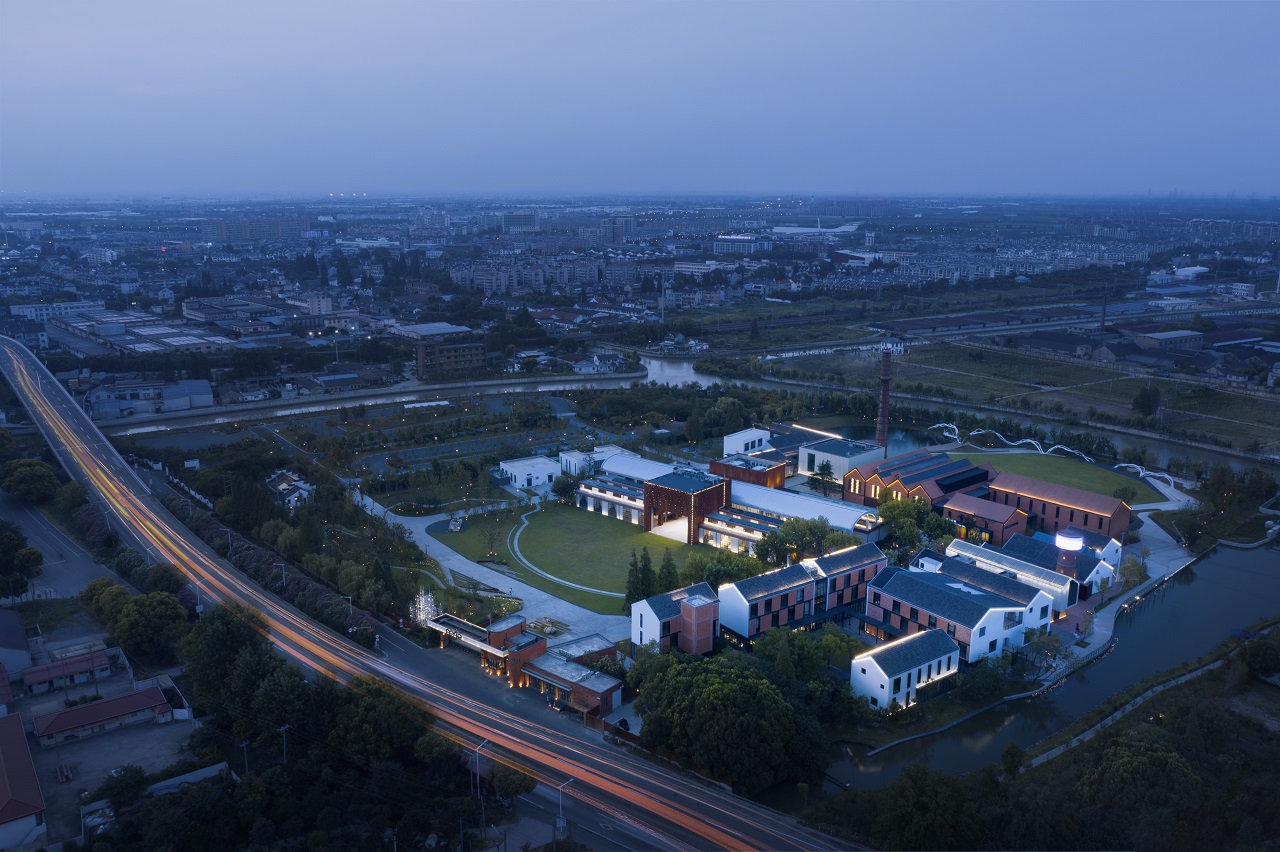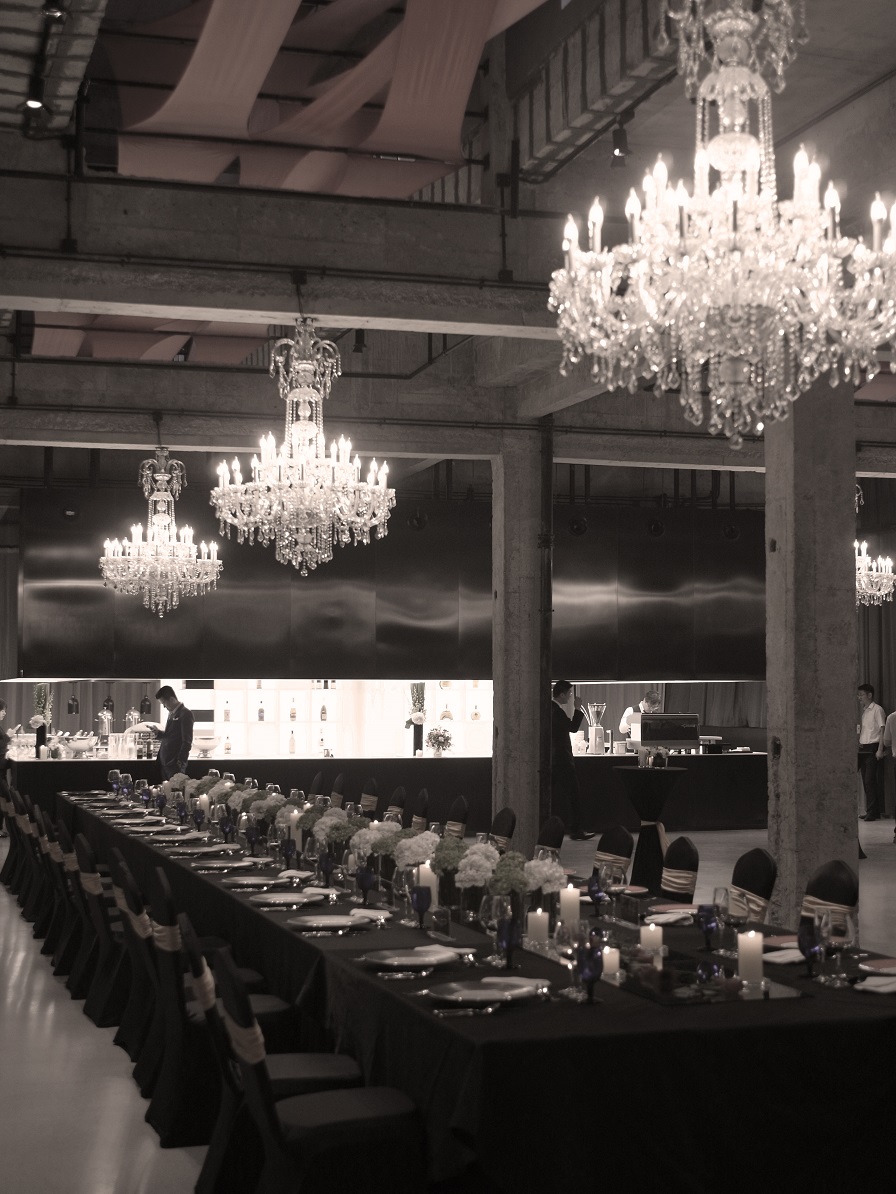 The project won the LEED Gold Award of the United States and the Platinum Award of Green Building and Innovation Development of Existing Buildings in Shanghai. Through the water treatment system, the project changed the original wastewater pit into a beautiful lake. Using the concept of sponge city, a rainwater collection system was constructed to collect rainwater into the lake for irrigation and road washing. In the aspect of design, the concept of Jiangnan Waterfront is added, and many green plants are retained in the original factory. The elements such as roads and red bricks all reconstructed the original style.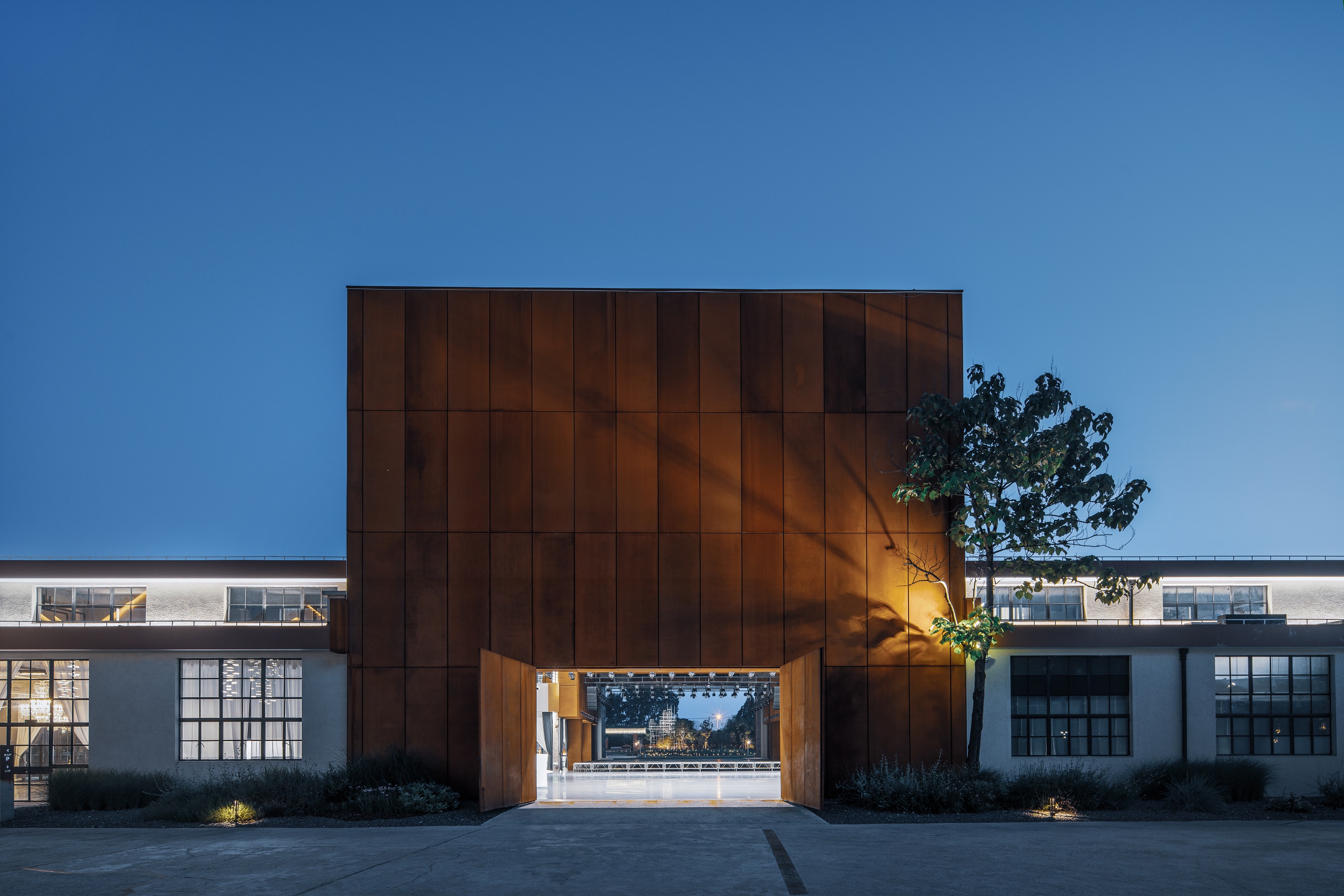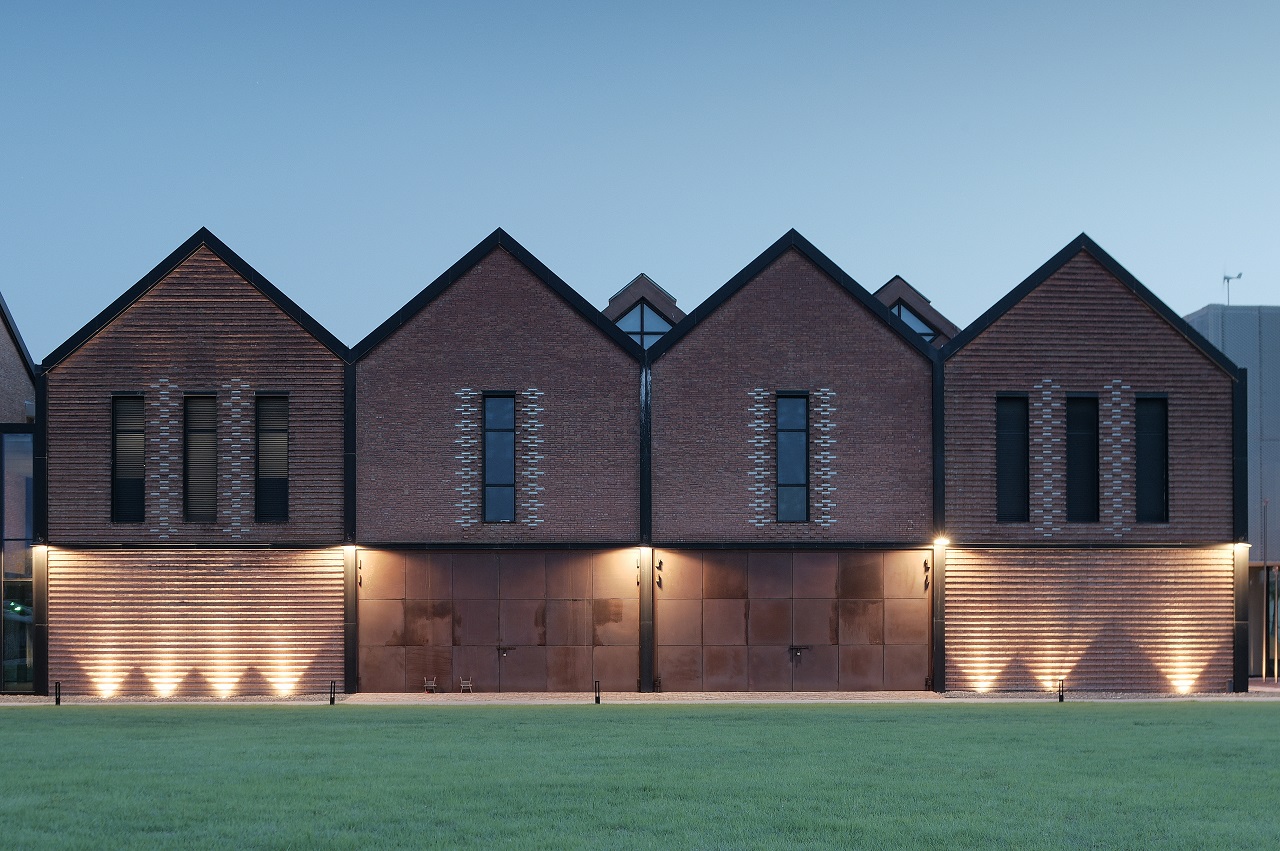 In the first roadshow held in the afternoon, Zhao Weixing, Secretary of Jinshan District Party Committee, Shen Jianming, Member of Municipal Decision Advisory Committee, Lin Yibin, Deputy Director of Shanghai State Asset Management Commission, Xu Zheng, Chairman of Shanghai Construction Industry Group, Bian Jiajun, President of Shanghai Construction Industry Group Wu Haijun, Chairman of Sinopec Shanghai Petrochemical Company and other leaders attended the event.